Wald 139 and 137 are not only different in size but also in function. I'll compare both models and go over the major differences in this post so you can make an educated decision on selecting your next front basket.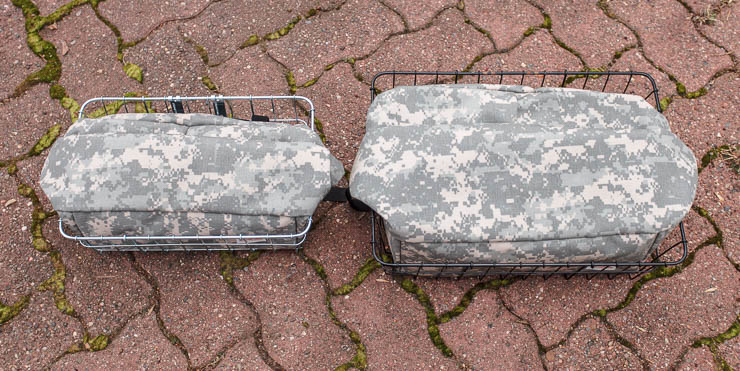 First, let me be clear about the basket model numbers. Wald 139 is actually referring to the new 1392 basket. There's no difference in size between the 139 and the 1392. Wald made some updates to how the basket is attached to the handlebar and decided to call it the 1392. Same thing for the 137 and 1372 model numbers. Everyone still refers to these baskets by their "old" model numbers 137 and 139.
OK, now that I have that out of the way, let's talk about the difference in size between the two models.
The Wald 137 is significantly smaller than the 139. Easy, 7 < 9, thus 137 is smaller than 139. But how much smaller?
Well, the 137 is 13 in x 8 in (330 mm x 200 mm)  at the bottom of the basket but it opens up to 15 in x 10 in at the top. The basket is about 4.75 in (120 mm) deep. While the Wald 139 is 15.75 in x 10.5 in (400 mm x 266 mm) and 6 in (150 mm) deep. This makes the 139's footprint 50% bigger than its smaller sibling.
Here's a nicely formatted table with the specs:
| Model | Width | Length | Height |
| --- | --- | --- | --- |
| Wald 137 | 13 in (330 mm) | 8 in (200 mm) | 4 3/4 in (120 mm) |
| Wald 139 | 15 3/4 in (400 mm) | 10 1/2 in (266 mm) | 6 (150 mm) |
Alright, but what can you fit inside these baskets?
Lots of beer!
Personally, I use the Wald 139. I use it for commuting to work, buying groceries, and running errands around town.
On a typical commute day, I carry a computer bag, a full change of clothes, travel toiletries, travel towel, a thin rain jacket (depending on the weather), and snacks/lunch. It all fits in the Wald 139 with room to spare.
It is possible to carry a laptop inside the Wald 137, but one would probably have to ditch the computer bag to have room left for other items. The 137 is perfect for carrying a tablet computer though. I'm also able to carry a full change of clothes, toiletries, travel towel, snacks, and sundries on the 137. This is similar to what you would carry during a basketpacking outing.
How about a trip to the grocery store?
I took the picture below during a summerly grocery stop on a Friday afternoon.
That's a six pack, a four pack, a bottle of wine (you can barely spot the brown bag in front of the four pack), and room for chips and salsa (if I had remembered to buy them) on the Wald 139.
Surprisingly enough, you can haul just as much beer, chips, and salsa on the Wald 137 if you "forget" to buy wine for your significant other.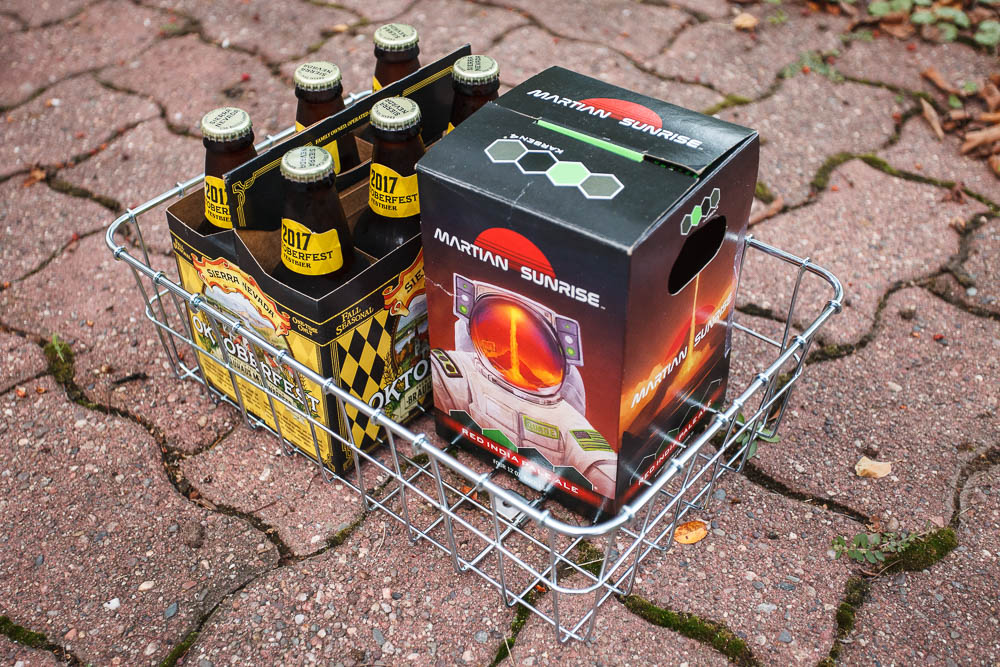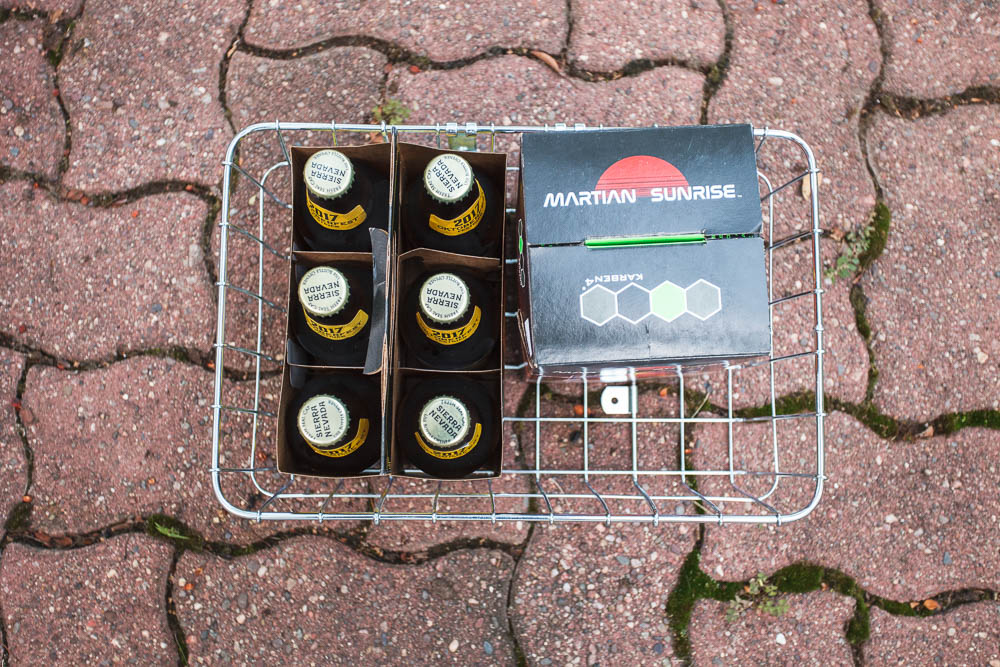 Based on the pictures above, you can see easily fit two six-packs inside the Wald 137. Please mind that I have no affiliation with these breweries. I just happen to think about size/volume in terms of how many beers I can carry at once.
Here's another photo of the Wald 137 and the Wald 139, this time, compared to a famous tablet device manufactured by a fruit-named company. This is the 9.7 inch version of said tablet device.
And finally, both baskets outfitted with the Rolltop Basket/Rack Bag. I made sure to line up the back of both baskets for size comparison fairness.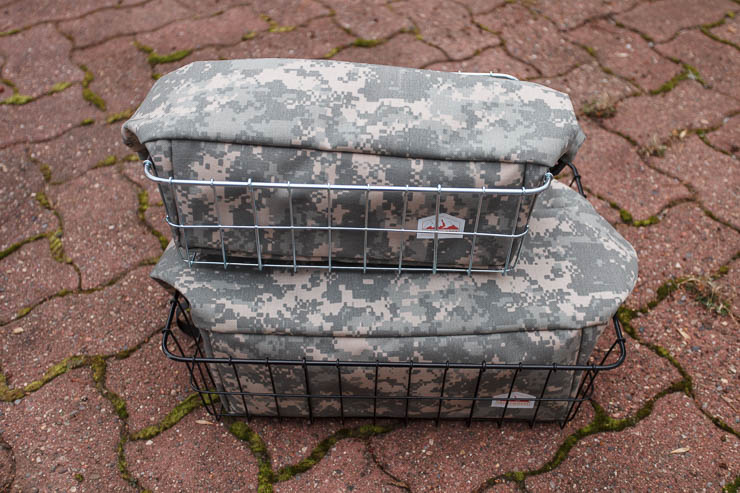 Feel free to leave comments down below if you have any other questions about the two different sizes.