Description
This bag is designed around the Wald 139 (Wald 1392) basket, which is one of the most common baskets used for commuting, bikepacking, and riding around town. You can carry groceries, school materials, or a small work computer – I love the versatility of the Wald 139/1392.
SIZE: 15×10.5 Inches / 38×26.5 cm
The basket bag can also be used directly on a front rack. Daisy chains at the bottom and back of the bag allow you to tie it securely to the rack. I even provide one-wrap hook and loop attachments.
The design is super simple. The rolltop closure adapts to the size of your load and the alternating buckles (female on one side, male on the other) lets you buckle the opening together and use it as a handle to carry the bag off the bike.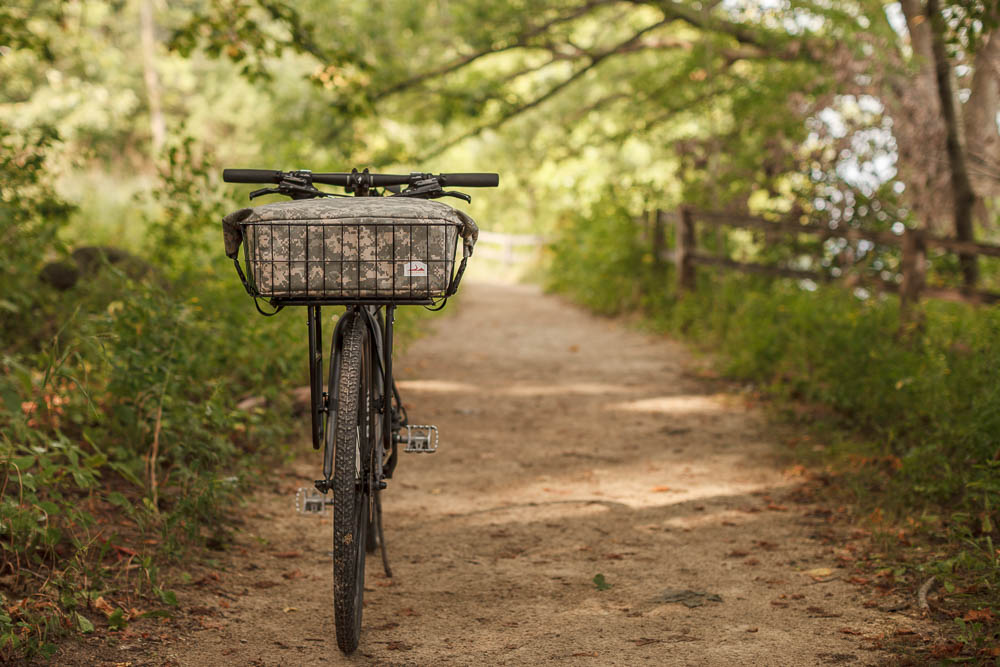 Cordura is tough. This material is my go-to fabric for bike bags. It's easy to clean and water resistant. The basket bag will keep your belongings protected from rain and road grime. I only use the highest grade materials, including YKK buckles.